Hikvision Embedded Open Platform 2.0
With pre-selected Hikvision products, partners are invited to join in to develop their value-added applications. Such applications include a full-package of on-line licensing and app management, a go-to-market plan with dedicated spotlight possibilities, and more.
HEOP 2.0 allows integrators to use their own confidential protocols for product development without being required to provide that protocol to Hikvision. Furthermore, integrators can control the integration progress themselves.
HEOP 2.0 makes it possible for integrators, resellers, and end-users to select the most suitable intelligent applications or cloud service applications for their specific needs on their Hikvision network video products.
The platform enables integrators to construct their own webpage or web component without the help of Hikvision. Hikvision puts the power in your hands.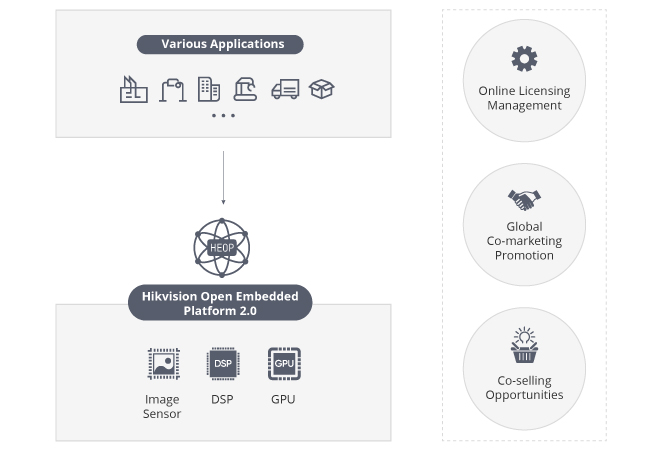 Why HEOP?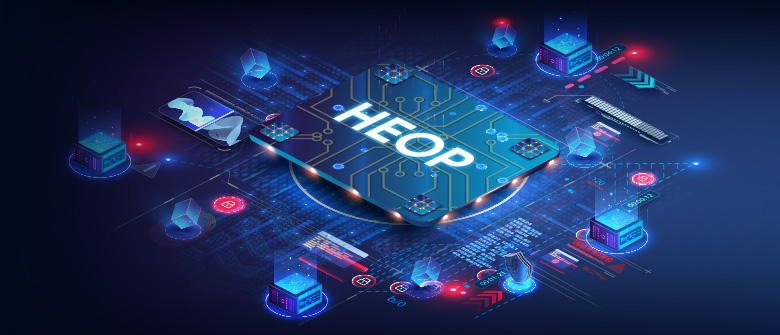 Mature Deep Learning infrastructure
Standardized product offerings
Stabilized global distribution chain
Online development-to-licensing platform
Co-branded solution empowerment
Global co-marketing package
Various multi-faceted collaborations